Wondering how State Tax Inspectorate assess your business?
The STI customer profile is a face of your company in the eyes of tax authorities. Check whether you look as a trustworthy and responsible business, find out whether the tax authorities sees risks that could trigger control actions and, of course, reduce them! A positive assessment of your company will also help you to earn the trust of your partners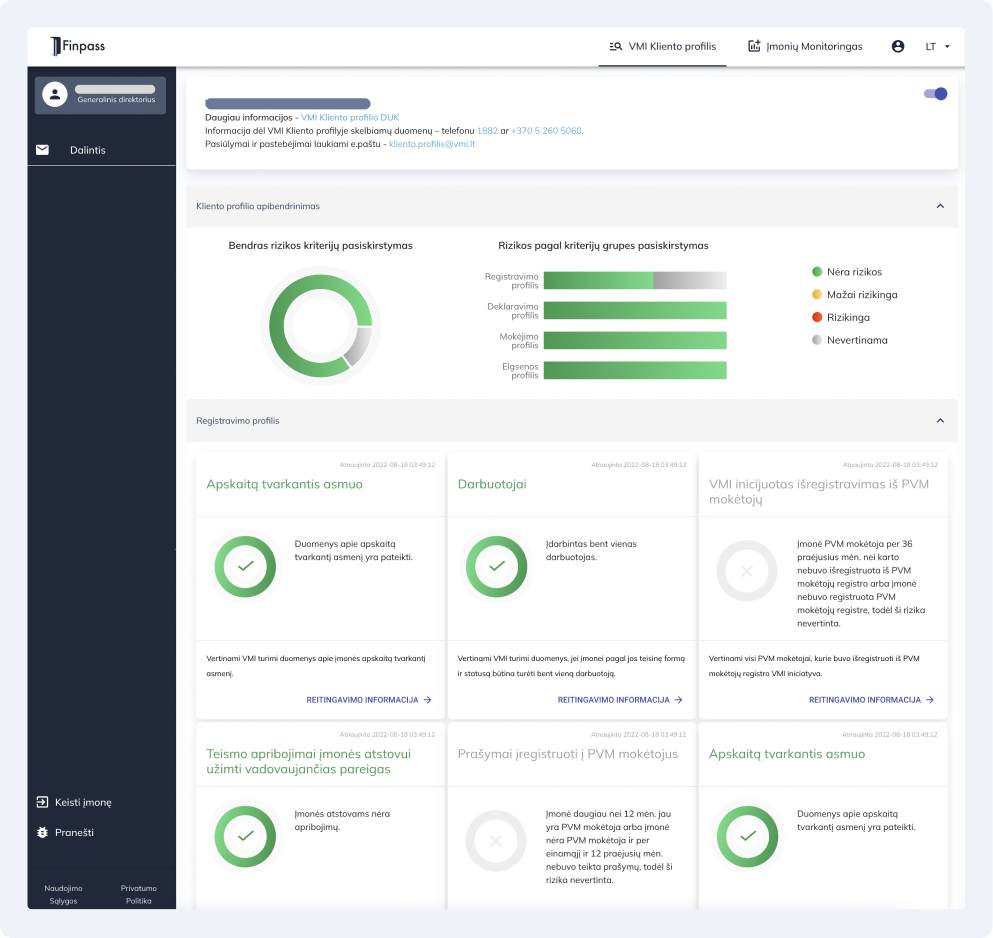 Data assessed by STI:
The accountant
Employees
Deregistration from VAT payers initiated by STI
Court restrictions on a company representative's taking up a leading positions
Applications for VAT registration
Submission of compulsory declarations
Timely submission of declarations
Minimum criteria for a reliable taxpayer
Tax arrears
Tax arrears within 12 months from company establishment date
Tax arrears collected by bailiff
Delays in payment of tax
Requests for deferral of tax arrears
Execution of tax loan agreements
Initiated tax debt collection from bank account
Submission of financial account to state registers
Any questions?
Why is this useful?
The tax administrator's assessment allows you to identify your business strengths and weaknesses and quickly react to emerging risks.
Premium plans
PREMIUM 1

€599

without VAT


40 credits






Most popular

PREMIUM 2

€799

without VAT


100 credits



You save: 374€


Individual offer

PREMIUM +

€999

from

without VAT


Extremely high demand for queries




1 of 3
Premium plans
PREMIUM 1
€599
without VAT

40 credits

Most popular
PREMIUM 2
€799
without VAT

100 credits


You save: 374€

Individual offer
PREMIUM +
€999
from
without VAT

Extremely high demand for queries