Open data platform
Open data about companies: free credit scores, credit limits, company valuation and other ratios.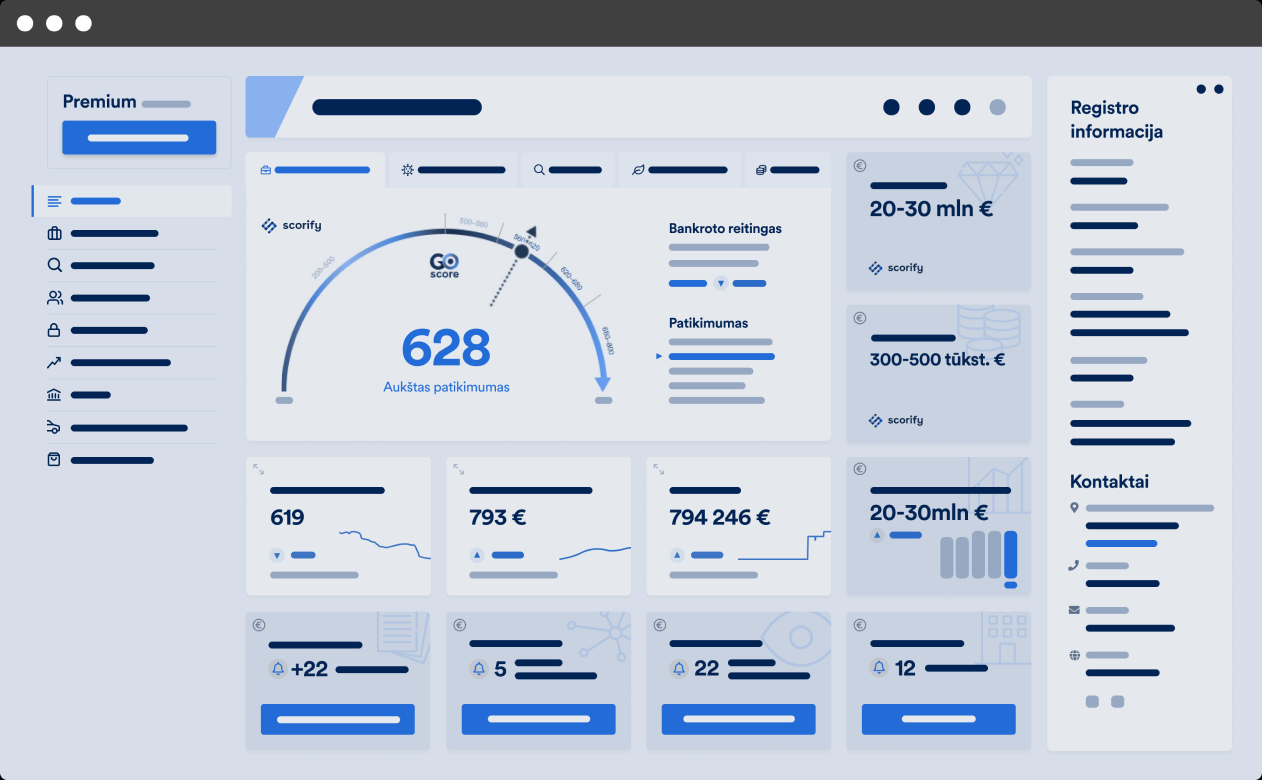 Okredo in numbers
213,944
No. of active companies
103,494
No. of financial reports for 2022
23,773
No. of registered users
Services
European Business Masters certificate
This certificate is a prestigious recognition of companies that meet one of the strictest evaluation criteria on the market. Companies, certified as Class A leaders, are highly creditable comparing to same size companies and operating in same business sector.
International reports
International reports will help you get to know new customers, assess creditability of business partners, make right decisions and grow your business safely.
API
Data sets deliver by API and tailor made to meet your individual business needs.
Premium membership
Become a PREMIUM member and save up to 40%
Choose the plan that works best for you.
Register
Already have an account? Login
Attention: We grant 3 credits for free to each newly registered user that can be used for any service provided by Okredo!
PREMIUM 1
10 credits
* Annual membership
Most popular
PREMIUM 2
20 credits
* Annual membership
Individual offer
PREMIUM +
Extremely high demand for queries
* Annual membership