Open data platform
Open data about companies: free credit scores, credit limits, company valuation and other ratios.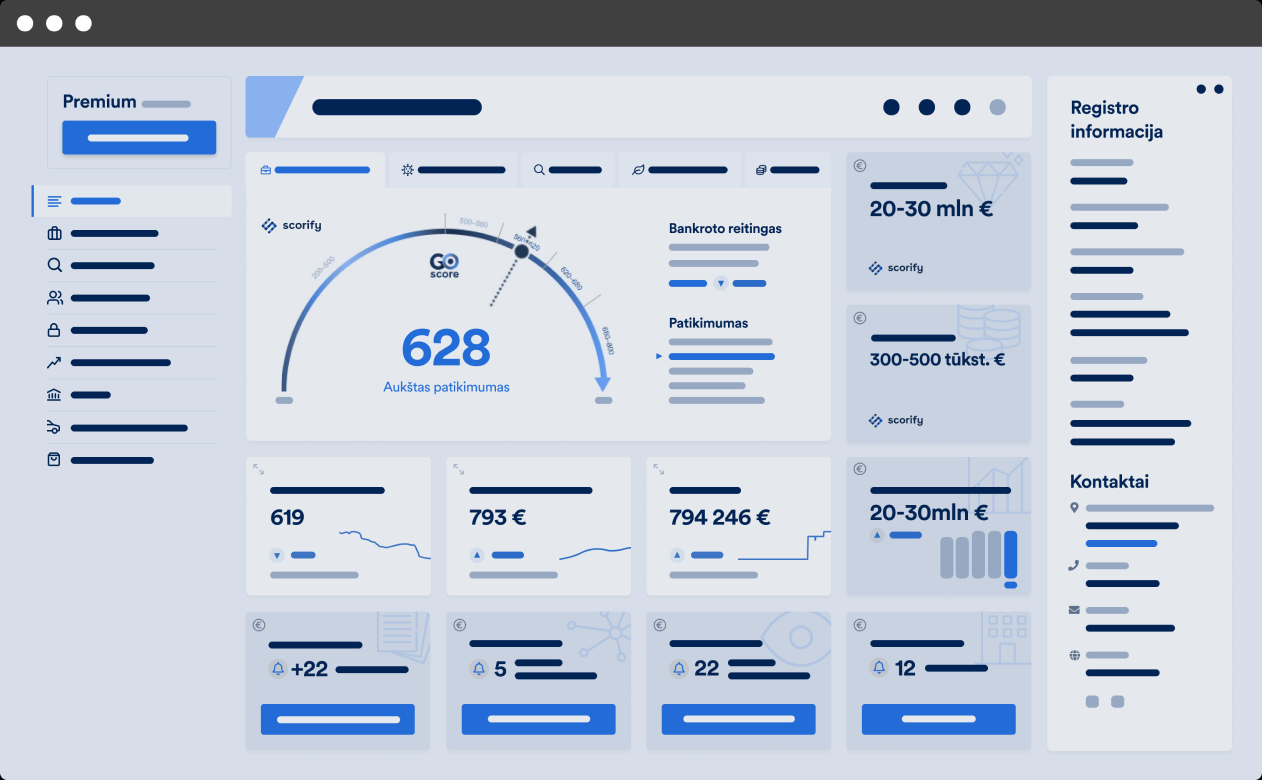 Okredo in numbers
203,148
No. of active companies
128,936
No. of financial reports for 2022
23,773
No. of registered users
Premium membership
Become a PREMIUM member and save up to 40%
Choose the plan that works best for you.
Register
Already have an account? Login
Register and get access all the Okredo data and solutions
PREMIUM 1
40 credits
* Annual membership
Most popular
PREMIUM 2
100 credits
* Annual membership
Individual offer
PREMIUM +
Extremely high demand for queries
* Annual membership